Serving Clients Is Our Passion
Your Trusted Advocate.
Whether you are buying your first home, or your fifth, your forever home, or an investment property, buying real estate is a BIG deal and not something you should do on your own. Nor should you settle for an average agent that is just there to open doors for you. As skilled negotiators, we will walk you through finding the perfect neighborhood, making the right offer, and navigating everything from inspection to closing. As your buyer's agent, we will be your advocate every step of the way.
Your Everything-Home Resource
We Have The Connections
Purchasing a home, whether new construction or a complete fixer-upper, requires hiring qualified professionals to do the jobs that you can't, or don't want to do. From home inspections to landscaping, from home insurance to packing and moving your belongings, We have the professional connections to help make your move as streamlined as possible.
Navigating The Process
Finding The Perfect Home
Meet With Us
Discuss the type of home you're looking for, including style, price, and location.
The Buyer's Advantage
As the home buyer, our commission is paid by the seller of the home in almost all circumstances. This means your representation costs you nothing!
Get Pre-Approved
You will need pay stubs, W2s, and bank statements. Knowing what you can afford is critical to a successful home shopping experience.
Search for Homes
The fun part! We will schedule showings and help you find the perfect home.
Advanced Search
Not all real estate websites are the same. We have tools and systems to ensure you see every available home that meets your criteria.
Make an Offer
We will prepare your offer based on the price and terms you choose.
Negotiation and Contract
It may take a few tries to get it just right, but hang in there. You're on your way!
The Contract
In most cases the contract provides you with a timeline to obtain financing as well as time to inspect the physical condition of the home. We will inform you of all your rights and responsibilities related to the contract.
In Escrow
You and the seller have agreed to the price and terms. The home is effectively held for you until closing.
Final Details
Perform due diligence, order the appraisal, conduct an inspection, and review terms with the lender.
Preparing for Closing
You will be finalizing your loan, reviewing documents, and discussing the findings from the inspection. We will manage this entire process for you.
Closing
This is the transfer of funds and ownership. A title company or an attorney typically acts as an independent third party to facilitate the closing.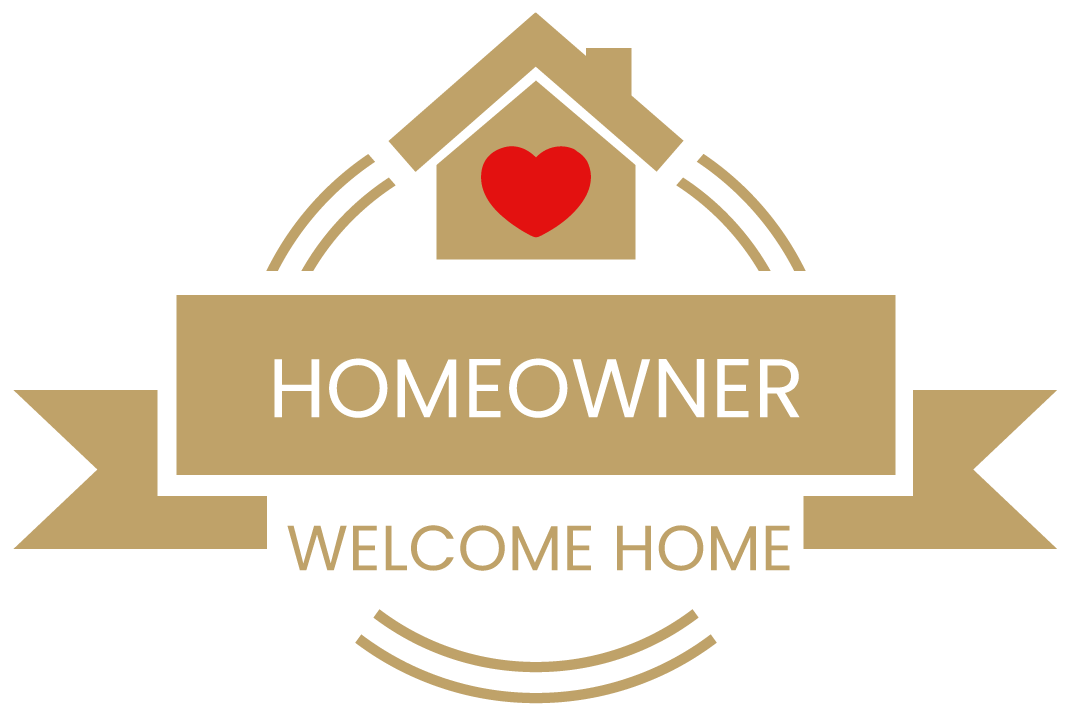 Testimonials
" Dave was very responsive from the very beginning (unlike another couple of agents we reached out to) and contacted us right away. He always responded to any questions or concerns even though there was a 3 hour time difference. When we first came to Georgia to look for homes, Dave was very professional, cordial and knowledgeable. He gave us great confidence in knowing that we would find just the right home, he listened and presented us with several areas that were to our liking. When we decided on a house, Dave helped us through the entire process, from offer to closing and was with us every step of the way. I would highly recommend Dave, he is thorough and totally committed to helping you find and close on the right home. "
- keith a kelley
" A total professional in all aspects of Real Estate issues. Been dealing with her for over a year, and she continues to work with us in finding that perfect new home. The market is slim pickings but she will find us that house. She always has that smile behind her Covid mask and if you get to work with her, she will be there for you in all aspects of your Real Estate needs. "
- Robert Zwier
" Cori did an amazing job selling a house for the Arc. She sold it fast and was very effective in getting the process moved along!! "
- Mark Weindorf
" Cori was amazing! She was extremely prompt always returned my calls or text...very very helpful...Love Cori and will recommend her and use her myself if the need arises. "
- Sarah Barber
" Cori was an amazing guide for us through the home-buying process. As first-timers, we really relied on her knowledge, experience, and she made the process so stress-free...always communicating with us to answer out questions or concerns. We'd recommend her to anyone in an instant! Thanks Cori! "
- Joe Walker
" I have personally dealt with Cori several times on home sales and business sales. Each time has never been a disappointment. Cori is one of the best because she works hard for her clients. She was referred to me by a friend and now Cori is my friend. Cori will always be the one I choose for my real estate needs. "
- Becky Kindle
" The property that we wanted to purchase was bank-owned. The agent representing the bank was completely unresponsive. She would not return phone calls or reply to email. Then we met Cori. She was all action and showed her willingness to stick with the job till it was done. For as long and as hard as Cori worked on closing the deal, she should have received the selling agent's commission too. "
- Robert Knapp
" Cori is professional, courteous, knowledgeable and responsive. She worked tirelessly on our behalf to secure our dream home. She's not just another real estate agent but one who genuinely cares for the needs of her clients. Cori listened, coordinated and delivered results. I highly recommend. "
- Rebecca Urey
" There is no better agent than Cori Harmon-caring, informative, caring. Class A-1 Agent. "
- Dan Seaman
" Lorrie is a wonderful Realtor. Very respectful, and understands your needs and wants. She takes her time to sit and go over everything with you. You don't feel rushed or unwanted. She answers all your questions in a timely manner, as well as making sure you understand just what you are getting into. I had a wonderful experience with Mrs. Gurganious. "
- Faye Forbe
" Cori is a wonderful realtor and super nice person. I have used her services to both sell and buy homes in the past and would use her exclusively if we are ever in need of a realtor in the future. Highly recommend!! "
- Tracy Murphy
" I found Cori to be wonderful to work with. She was extremely knowledgeable and answered calls and emails quickly. All questions and concerns were addressed in the most professional way. Highly recommend Cori! "
- Christine P
" Quality professional and responsive "
- Sarah Jacobs
" Very knowledgeable and thorough. Would definitely recommend! Cori helped me feel comfortable and confident in the buying process. She also made sure to explain things and take time for me. "
- Jennifer Dzera
" I have sold one and bought two houses in the past year. (two with Cori). She understands her market and all players in the process to give outstanding advice. She has detailed follow up to insure all completed and ready when needed with no "gotcha" in the process. She is first stop realtor for me going forward. "
- Steve Geimer
" Lorrie is the BEST! She is always so helpful and goes the extra mile to ensure all your questions are answered. She has been so great with our family, showing us multiple houses, giving great suggestions, and always honest feedback! Lorrie has really taken the time to get to know us, our family, and what are needs are and genuinely cares about our best interest! We love Lorrie and have appreciated all her help in finding us the perfect place to call home. You couldn't ask for a better person to be in your corner! THANK YOU LORRIE!! "
- Zuser
" Professional. 5 stars! "
- Kyle Kean
" Cori goes above and beyond for her clients. Extremely professional, has extensive knowledge of the local market and loan process. "
- Christine Brown
" She works hard for you! "
- Krista Deeter
" Cori goes above and beyond! She is professional, knowledgeable and genuine. "
- Asia Starcheski
" Cori was very helpful for my husband and I, any questions we had she immediately responded. I highly recommend her for anyone. She was a pleasure to work with. "
- Sarah Russel
" She was so kind and helpful when I put my house up for sale after my husband's death. I don't know how I could have gotten though it without her being there for me. "
- Linda Fredrychowski
" Without my agent, Cori, I probably would still be looking for my first investment property. She was very responsive and knowledgeable. I look forward to working with her, again, in future investments. "
- Lance Palmer
" QUALITY Realtor! "
- Ashlee Luke
" Cori was fast and efficient in helping us sell our property. Her guidance to us during this process was excellent "
- Mark Weindorf
" Cori Harmon did a fantastic job in helping us list and prepare our house for sale. Cori was very professional in every step of the process and handled all of our concerns promptly. She handled our sale in a quick and painless sale. We would always recommend Cori to everyone who would ask for a great relator. My wife and I are very appreciative of everything she has done for us. Great Job Cori and best wishes. thanks again Matt Onderko. "
- Matt Onderko
" Responsive and professional Realtor "
- Lance Smith
" Cori is always going above and beyond for her clients! She responds promptly, very informative and never feels pushy! Always greeting with a smile and happy to help! 110% would recommend Cori to any buyer! We already speak highly of her to our friends and family who are looking to buy/sell! "
- Lexi Heagy
Previous
Next